It is difficult currently difficult enough to continue operations in ship repair where you have some control over the environment, but imagine having to get personnel and equipment across the world in time to carry out an emergency ship repair. The problems are too difficult to even bear thinking about!
Subsea Global Solutions (SGS) is a vessel maintenance and repair diving company that carries out in-water surveys, propeller polishing and in-water hull cleaning, to complex class-approved permanent ship repairs (propellers, rudders, thrusters, shell plates, seals) for major equipment manufacturers and ship operators around the world.
SGS  is currently managing to keep all its 13 offices across the world, "fully operational and we continue to service our clients' assets," says Rick Schilling, COO of the company. "Most offices are operating at more than 50 % capacity, some closer to 90-100 % like Houston, Singapore, and Busan where we have high levels of commercial shipping traffic. Other offices like Miami, Tampa and Vancouver, where we usually enjoy a steady level of cruise work, have unfortunately experienced a reduction of work due to all cruise fleets being shut down. Our Caribbean offices, Curacao and Trinidad, have been very busy with several ongoing repair and maintenance projects though mobilising personnel between projects has been difficult, if not impossible."
"A significant portion of our business is underwater repairs, and we always move our crew from different offices around the world to attend vessels with the objective of fixing a leaky stern seal, or a damaged propeller," explains Harun Duzgoren, Executive Director, Business Development & Strategy for SGS. "With the travel bans in place, it has been challenging to fly them to destinations where the problem is. We can also not wait for 14 days upon entering a country, and then 14 days again back home to satisfy quarantine requirements, which would make the jobs simply unfeasible.
Exceptions to this have been cases where we have managed to obtain special work permits from the local Government and Harbour Master, and then been able to mobilise our local and non-local crew members to attend specific repair projects. A good example is the de-mounting and overhauling and re-mounting of six large thrusters from a drilling rig in Curacao that belongs to a prominent oil & gas client. We have successfully secured 34 work permits for that job, which is currently on-going."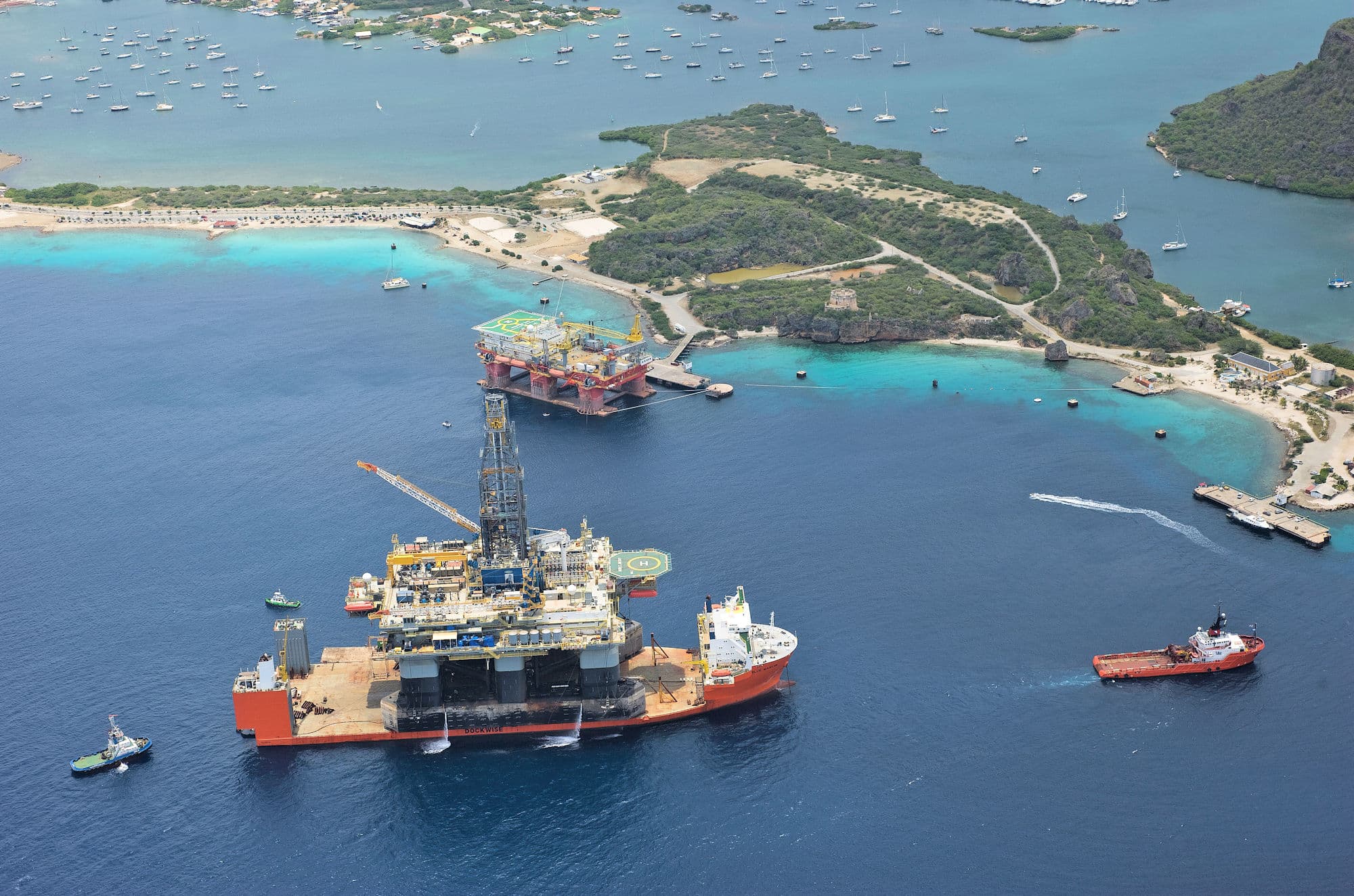 Changing situation
"The situation is very fluid, so we have been watching the CDC guidelines and country specific travel restrictions very carefully, and adapting ourselves to each specific situation," explains Schilling. "We are fortunate to have 13 wholly owned offices in strategic regions, which give us immense flexibility and ability to manage projects with our local personnel. Another upside of this otherwise negative situation has been the ability to assess and enhance the capabilities of our diver/technicians and assign them responsibilities that may perhaps not have been possible before. This has enabled us to tap into high potential individuals inside the organisation and expose them to complicated repair methodologies. In addition, we have also improvised our training & inspection methods via remote connections, fully approved by class."
SGS' office staff are largely working from home, thanks to the company's  IT infrastructure and cloud-based CRM, finance and operations platforms.
Cancellations and postponements
When asked whether SGS was seeing cancellations due to the virus, Duzgoren told DryDock; "We certainly are, and mostly from the cruise lines, as they are now looking to start sailing as of August 1st, with limited capacity. The cancellations from the commercial shipping clients have been minimal, and in many cases we have been able to do the work in another port."
The company has had to turn down some jobs, "but only at remote non-home ports, where we could not send our Supervisors to support and manage the local sub-contractors," says Schilling. "We try to maximise our value-add for clients, and where we cannot to that, we advise them transparently."
Maintaining supplies
SGS has been able to maintain supplies during the crises. "We have great support from our vendors and vetted partners around the world," states Duzgoren. "They all are aware that we are in this together. We are not short of any mission critical equipment, workboat or supplies."
Stimulating business
Schilling told DryDock that SGS has been 'dynamic' when it comes to stimulating more business during the pandemic. "In some locations, where we have reduced demand, we have moved to what we call 'dynamic pricing', which allows us to offer ad-hoc discounts based on our availability for most frequently performed jobs like hull cleaning, propeller polishing and video inspections."