Deck coating specialists Bolidt, market leaders in the cruise flooring sector, opened up their new Rotterdam Innovation Centre for a preview by journalists.
The state-of-the-art building adds to Bolidt's impressive campus, with a striking15m-high partly transparent shell, echoed by extensive use of interior glass and demonstration aids. It aims to function as a new hub for collaborative product development and testing, to take flooring and decking design using synthetic materials to a new level.
The family-owned business has prided itself since its foundation in 1964, according to Rientz Willem Bol, Chief Executive Officer of Bolidt. "We have always invested in innovation. If you don't think about the future, you will not have one," he comments.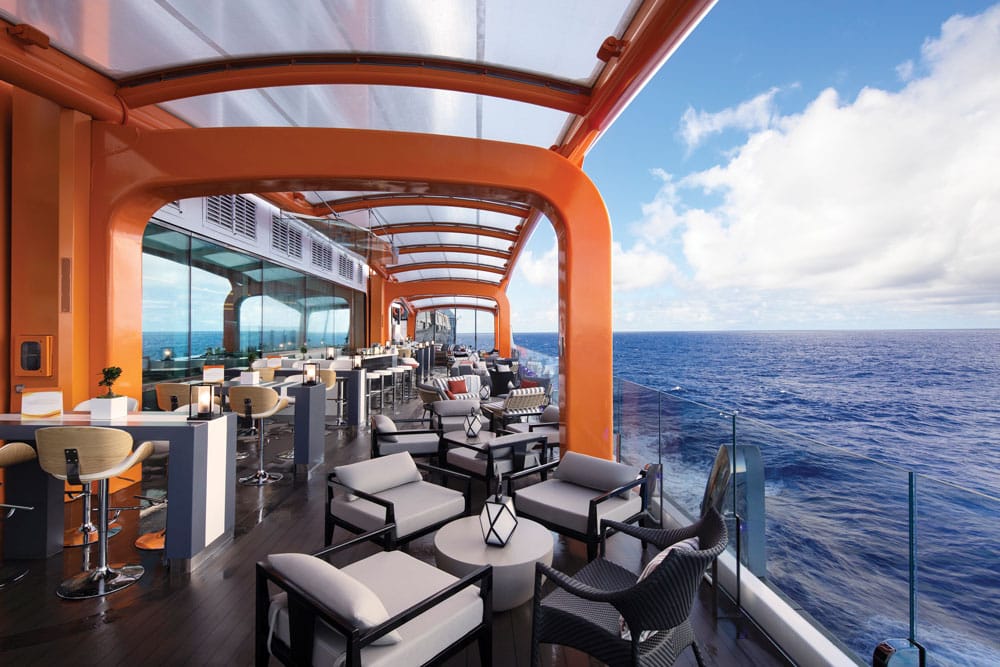 Bol says that innovation is "part of Bolidt's DNA" as a company, determining its approach to sustainability, hygiene, safety, energy & data, and design. It anticipated demand for more sustainable products from the cruise sector by becoming the first supplier to replace teak with the synthetic Bolideck® Future Teak, for example, he pointed out. The Bolidt Innovation Center gives physical form to the creative and collaborative approach keeping the company ahead of its competitors.
"In the Bolidt Innovation Center, we will focus specifically on open source innovation and collaboration," says Bol. "Only by dreaming, thinking and working together, and letting people experience everything that is possible with synthetics, will we achieve innovation that has the potential to conquer the world. That is what we want to achieve here, together with all of our partners."
The building's design themes were developed by a consortium including Luchinger Architects, Kossman.dejong and RoosRos Architects. Visitors enter through a glass gallery which offers a view of a large exhibition floor where materials are being tested. Using a transparent lift, they then ascend to a spectacular rooftop terrace where outdoor applications from Bolidt are on display.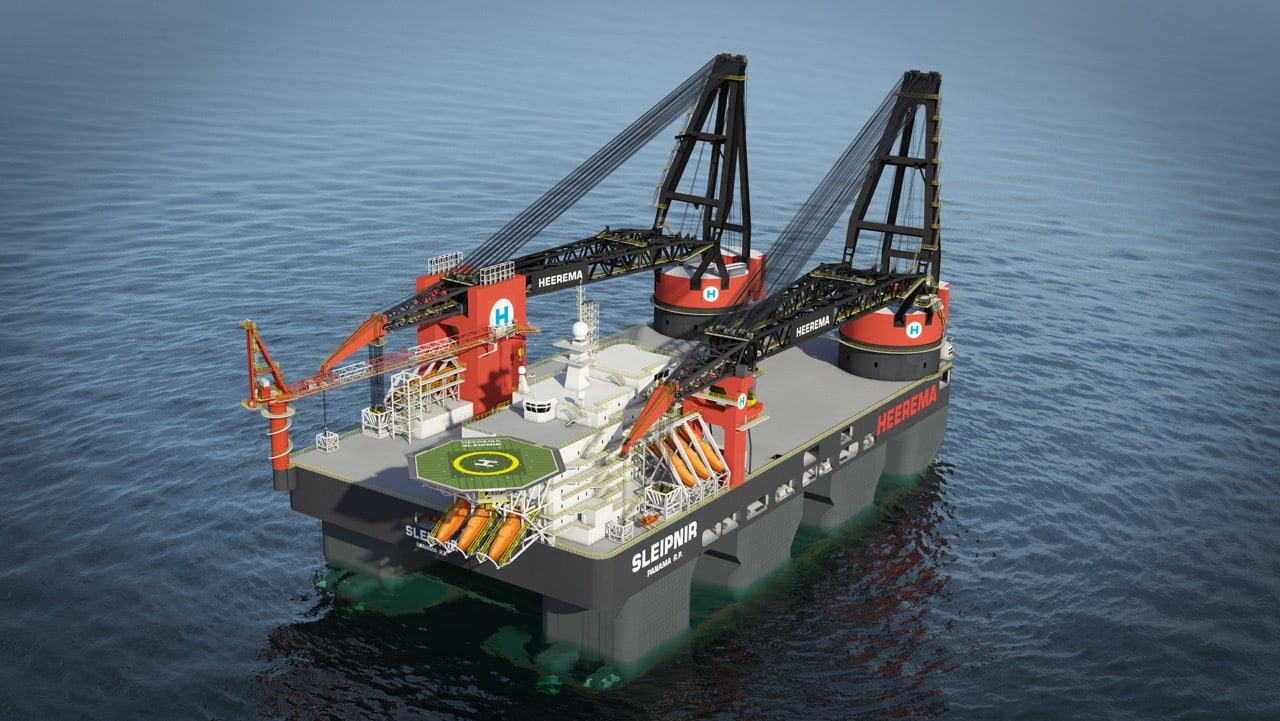 "The building will provide a focal point for us to showcase the products we can offer to a wide range of industries, but also to interact with partners to drive forward our research and development work for years to come," says Michel van der Spek, Bolidt Marketing and Experience Director. "We expect the memory of a visit to the Bolidt Center will last a long time as visitors will not only be able to see, feel and experience how materials are created, but can also try their hand at developing materials of their own in the R&D Center."
As part of their tour, visitors interact with exhibits and are even invited to the virtual reality experience of looking over the shoulders of Bolidt employees as they work. They can investigate the augmented reality applications that are already part of Bolidt's spirit of innovation. Considerable thought has also been put into creating 'triggers' that will start interesting conversations.
"The building is bursting with moments and places where the visitor is part of the innovation formula," says Van der Spek. "In the R&D Center you can put together your own samples or conduct experiments under the supervision of specialists. This gives visitors a live experience of all the possible uses for Bolidt's know-how and materials."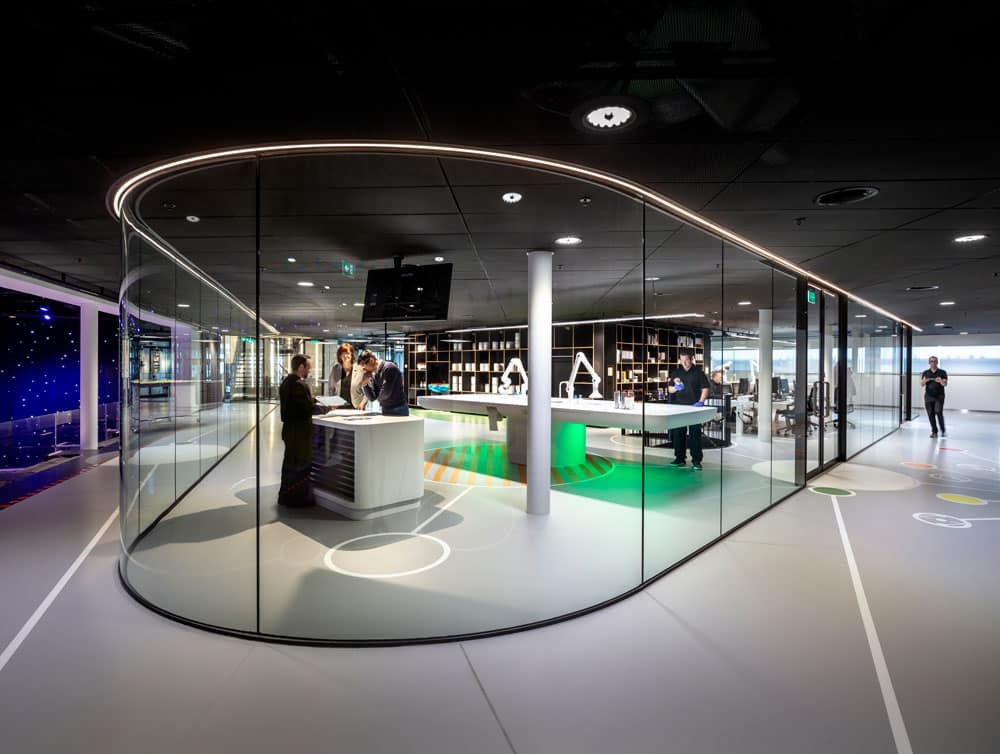 Furthermore, an advanced climate chamber and accelerated weathering laboratory to test materials in harsh and extreme environments, explains Jacco van Overbeek, Bolidt Maritime Division Director. "We are working on a number of Polar and expedition cruise vessel projects at the moment and these facilities will be put to good use developing materials that meet the needs of shipowners and passengers onboard," he says.
Highlights also include a wall with over 600 samples from the Bolidt range, while the 'Zoom in' exhibit shows how materials are made to be antibacterial or fire resistant at a microscopic level. Demanding mechanical tests can also be witnessed, including the so-called 'Cliffhanger'.
The Bolidt Innovation Center is reachable by boat from a pier close to Rotterdam's Erasmus Bridge. As well as facilities for open-source product innovation, the building houses a library, restaurants, sports facilities and a board room, all overlooking the water. A sister building on the same site includes a logistics and product warehouse area and a pre-fabrication production facility.
"We are calling this entire area the Bolidt Campus, as part of what was the previously empty riverside space called AREA78. The Bolidt Innovation Center is at the heart of the campus, which is exactly as it should be because innovation is the heart and soul of Bolidt."
Well-known for its industry-leading flooring and decking innovation, Bolidt's recent pioneering projects have included the world's first Ferrari race-track at sea onboard NCL's Norwegian Joy, glow-in-the-dark decking that harvests and stores solar energy and flooring with embedded LED lighting. Symphony of the Seas, the world's largest cruise ship, features 20,000m2 of Bolidt materials, while other noteworthy references include the spectacular Celebrity Edge.