by Rene Bertelson, Global Sales Manager, Wartsila Seals & Bearings Alignment & Other Services
Today, the marine market is moving rapidly towards a long-life service model familiar from the car industry. Instead of going 'quarterly' to the workshop, the car industry invented the long-life service interval that can make a car run up to 30.000 km between services.
This is now being transferred to the marine industry due to lower cargo rates, the demand for more efficiency and higher utilisation rates of vessels etc., as well as demanding higher quality equipment and higher quality services.
A breakdown of a gearbox, stern tube bearing, engine or other important piece of equipment can keep the vessel off-hire for several days, weeks or even months. This would be very costly to the ship owner.
Root cause investigation gets to the bottom of things
Normally, when a piece of equipment breaks down, some spare parts will "just" be replaced and the case is closed! This type of repair has in the past caused major headache for some owners, when the new part breaks shortly after start-up. This is also known as trial-and-error.
The easy thing to do in a breakdown situation is to determine that the piece of equipment has "just" worn out. But spare parts have an expected lifetime. If the part breaks during this lifetime, it is an indication that something else could be wrong.
A root cause investigation would be the right way forward in cases like this. Wärtsilä Seals and Bearings has taken up this challenge and developed a portable condition measurement system to fulfil the need for this kind of root cause investigation.
A good root cause investigation is based on the recording and logging of facts such as vibration levels, temperature, runout, whirling, movement, torque and stress.
Example of a shaft line investigation
Problem: Stern tube bearing is failing frequently
Solution: Shaft lines are typically only checked with static alignment checks. This gives a good view of the system only when it is NOT running. Wärtsilä's portable condition measurement system can dynamically detect faulty alignment. It shows how the shaft moves inside the bearings and then runs a dynamic alignment check.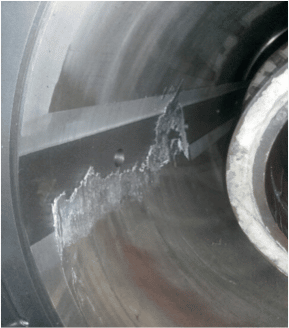 Until now, the portable condition measurement system has been used for root cause investigation of gearboxes, engines, stern tubes, stern tube seals, intermediated bearings, water jets, propellers, generators and thrust bearings. The list is long, but I am sure there will be even more applications for this system.
The system can be mounted in one working day. It will then sail along with the ship to the next harbour, where the collected data can be analysed and a repair proposal given.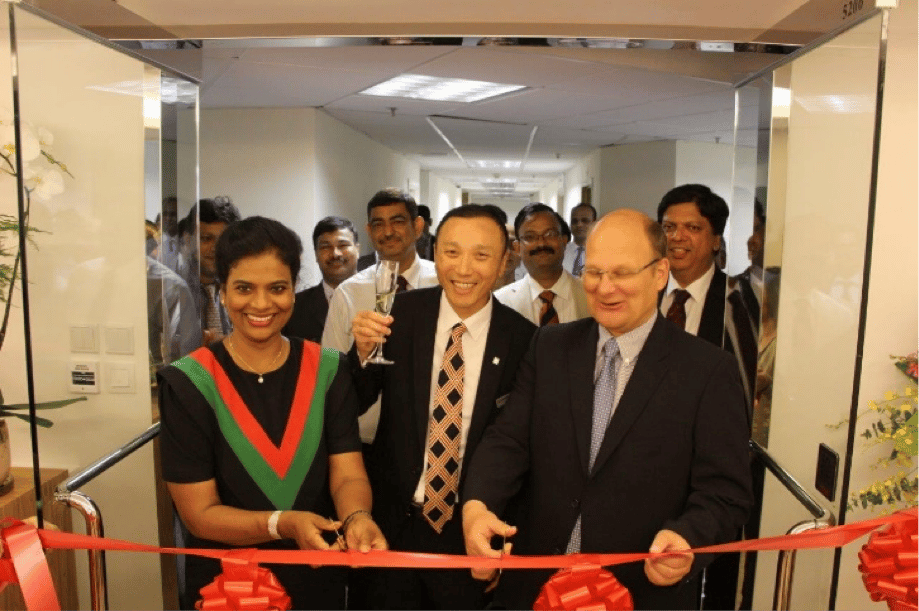 Insurance companies, classification societies and ship owners have also used the new system as an additional layer of security after repairs. This is because the system can easily be mounted and set up with alarm points so that equipment shutdown can be carried out quickly before any additional damage occurs.
Portable condition measurement is the future!
---
About Wärtsilä
With a history of over 100 years, Wärtsilä Seals & Bearings provides an environmentally and economically sound range of seals, bearing systems, packages, and products to ensure your vessel is performing at its highest capability. Setting your radars across the vessel's entire 20-25 year operating horizon makes it clear that there's a lot more to choosing stern tube solutions than picking the lowest price tag. Ship owners and operators are increasingly looking at more advanced solutions that, despite being initially more expensive, can quickly more than pay for themselves by lasting longer, preventing expensive emergency dockings and downtime, and avoiding leakages, and thus, big fees and possible image bruises. At the same time, demand for extremely fast responses regarding seal and bearing component and spare part deliveries is becoming the norm, putting pressure on seal and bearing suppliers to take on a more lifecycle oriented role as a service provider. Wärtsilä is the industry leader regarding both of these trends. Wartsila's Seals & Bearings product portfolio is the most comprehensive in the market, and we continuously develop innovative, environmentally compliant and longer lasting new products. At the same time, our global service network can provide the fastest response in the business, providing expertise anywhere in the world at very short notice when necessary.