FPSOs: COVID-19, conversions, safety and the changing digital landscape
FPSOs: COVID-19, conversions, safety and the changing digital landscape
There is always the discussion over whether to convert FPSOs or build new, but how has that changed during COVID-19, what impact does this have on safety, and how will the industry change as the world slowly recovers, asks Luiz Feijo, Director Global Offshore, Market Sector Lead – Production, American Bureau of Shipping (ABS).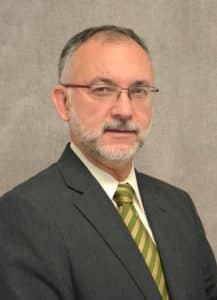 Luiz Feijo
It has been a tough 12 months, with offshore production activity fluctuating dramatically with changing market economics and a global health pandemic, heightened geopolitical tensions, and new IMO regulations which were introduced at the beginning of 2020. Four months into 2021, are the market parameters the same? I believe concerted efforts are being made to improve project economics across the floating production storage and offloading (FPSO) vessel market.
An evolving market.
More newbuilds are being scheduled than ever before, with standardised designs being introduced to lower CAPEX while maintaining safety levels. FPSOs in operation, or available for deployment, have grown 26% over the past 10 years – from 159 units at end-2011 to 200 units at end-2020. According to World Energy Reports database, 220 FPSOs are now in operation, on order, or available, accounting for 68% of the total oil/gas production floater inventory.
Overall, the FPSO inventory is forecast to expand as incoming larger units join ageing FPSOs to expand production. Conversions are still in demand, although the focus for where conversions take place has transitioned from Singapore – once recognised as the conversion centre of the world – to China, which is absorbing a greater proportion of the conversion market.
Read more in the latest issue here; – DryDock magazine and why not follow DryDock magazine on LinkedIn