Lloyds Register grants approval for Sustainable Shipping CCS System
Lloyd's Register (LR) has granted Approval in Principle for Value Maritime's Carbon Capture and Storage (CCS) System.
The Filtree System – a prefabricated gas cleaning system that filters sulfur and 99% of particulate matter – will be fitted on two Eastern Pacific Shipping MR tankers, significantly reducing greenhouse gas (GHG) emissions.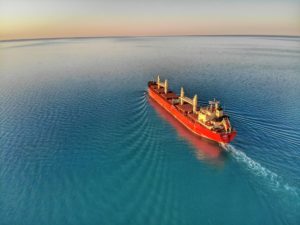 The new CCS system will change the MR Shipping industry for the better
The CCS system includes a carbon capture module that captures the CO2 in a special chemical. This chemical will be stored in a large tank onboard which will be converted for this purpose. When full, the chemical will be pumped out in port and the CO2 will be released for re-use by CO2 customers or for injection into carbon sequestration networks.
The Approval in Principle confirms Value Maritime's CCS system as compliant with LR's goal-based and comprehensive prescriptive requirements, marking a milestone on the journey towards halving GHG emissions by 2050, reducing the reliability of fossil fuels as set out by the IMO.
Value Maritime's CCS technology allows vessels to capture up to 40% of CO2 emissions, with the potential of exceeding 90% in the future.