A 164-year-old paddle steamer is ready to ply the Norwegian lake waters after a repair carried out by MarineShaft. It was in November, last winter – before corona closed the borders – that MarineShaft sent service engineers to Norway to inspect the repair work needed onboard the world's oldest preserved paddle steamer still in service. The Skibladner had been pulled ashore for the winter.
The inspection indicated that an extensive reconditioning of the propulsion equipment was desperately needed due to wear. So MarineShaft's service engineers disassembled all the rotating parts of the steam engine and had them sent to the company's workshop in Hirtshals, Denmark.
"The engine foundations had some cracks and other damage, which our service engineers repaired on-site," explains Hanne Magnussen, Marketing Manager for MarineShaft A/S. "We received the crankshaft, paddlewheel shafts, the rods, and the liners in our workshop in Hirtshals, and upon arrival, everything was thoroughly controlled, measured, and crack tested."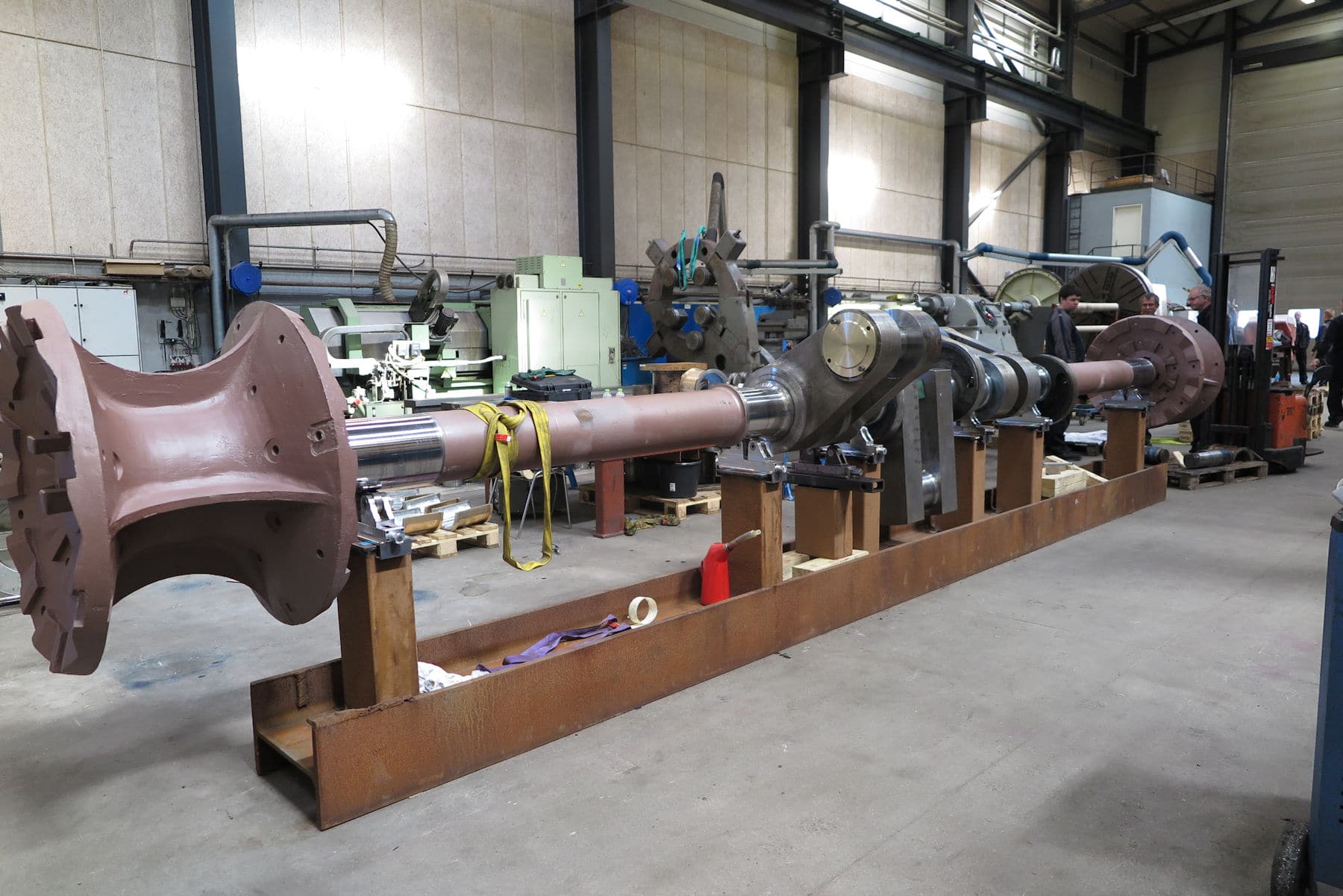 Crankshaft repair
The crankshaft was bent and was cold straightened, and all the paddle steamer bearings were re-casted with white metal, after the old white metal had been removed.
These parts, along with the crank pin and paddle steam hub went through a comprehensive and long-lasting reconditioning.  This repair also included the manufacturing of two new crankpin couplings, paddle steam bearings and other engine parts.
"Our robotic laser cladding equipment was used for welding of the crankshaft, to ensure careful welding with minimum heat input," explains Magnussen. "Before the propulsion equipment left our workshop, we assembled the entire drive system for a final control and run-out test."
She told DryDock; "It is only recently that our service engineers have been able to travel to Norway again to reinstall the equipment and assist during the test drive. Everything went as planned."
She concluded by saying; "This job has been an exciting and a different type of repair. It was challenging too, as the original drawings were all handwritten, quite blurred, and calculated in inches."
See more propulsion system repairs and conversions in the latest issue of DryDock magazine