Damen Shipyards are proposing conversions as an answer to to the increasing number of laid up Platform Supply Vessels (PSVs) resulting from low oil prices. The Dutch company's solution involves converting idle PSVs into vessels capable of taking on roles in alternative sectors such as aquaculture, shipping and defence.
Damen Sales Manager Remko Hottentot says: "Our design teams have come up with workable ideas across several industries. For example, we can convert a laid up PSV into a profitable Container Feeder or, for naval operations, a Logistic Support Vessel. The possibilities are numerous. It will also be possible to transform a PSV into an accommodation and O&M vessel"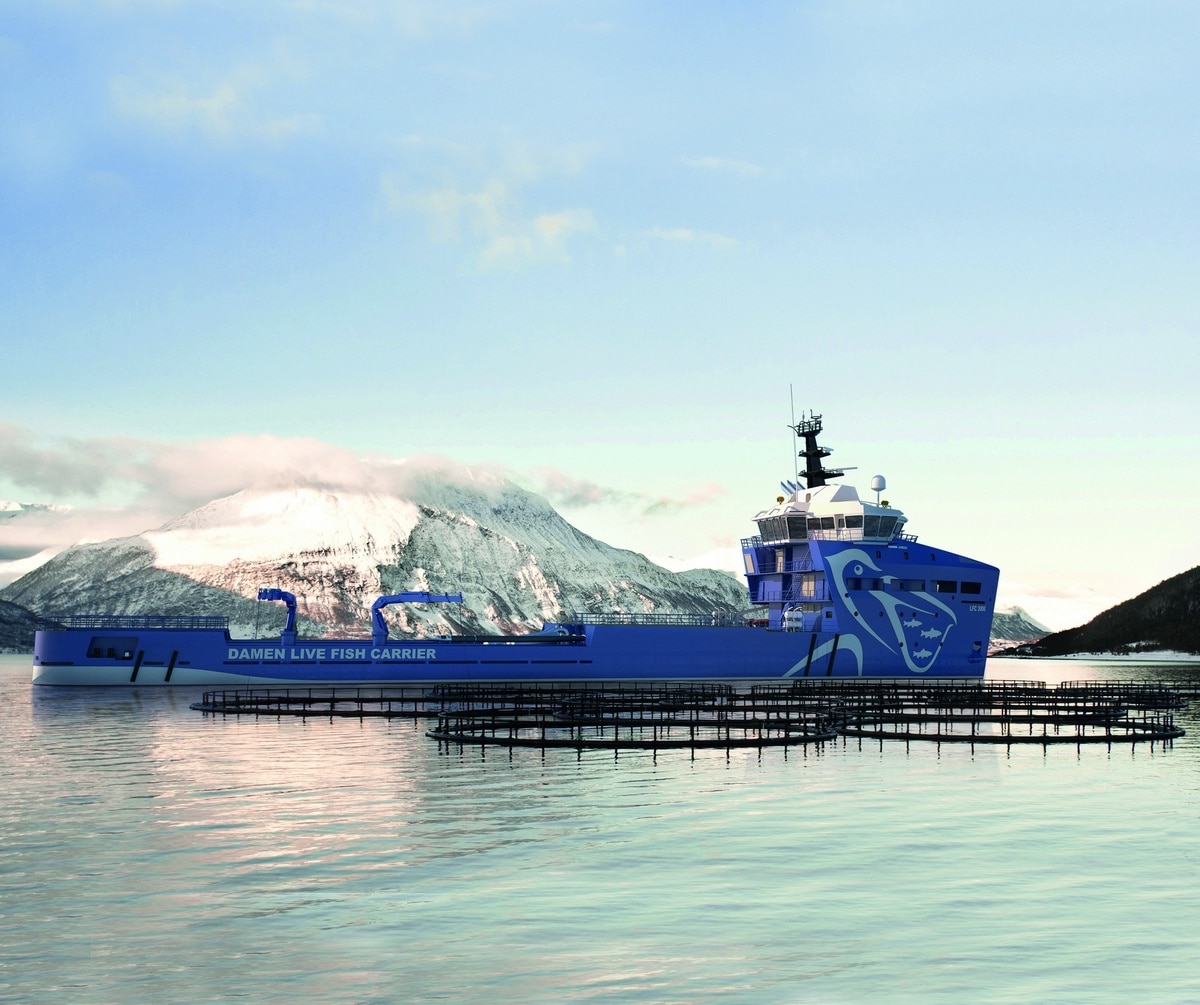 "With a strong reputation for engineering, craftsmanship and project management skills, Damen's conversion teams are highly experienced in giving vessels a new lease of life, while staying on schedule and on budget,"
One example of an already developed proposal is the Damen Live Fish Carrier 8916 for the aquaculture industry. "Here, the concept of using the existing PSV platform is ideal, yielding many advantages for live fish carrying situations."
In addition to permanent conversion concepts, Damen say they can also create temporary designs. These can be applied to vessels originally built by Damen or other shipbuilding companies.
Based in Damen's Stavanger office, Hottentot says he has witnessed the sight of ports and harbours dotted with laid up PSVs. "We can offer significant design and conversion expertise to owners and operators looking for effective solutions," he says. "In combination with reliable financing support, this makes up a unique combination of activities that can be translated into realistic conversion packages."