SMM Exclusive Accelleron interview
Accelerating turbocharger care
Accelleron, the new face of ABB Turbocharging, have launched a new data-enabled service agreement with an accompanying customer portal that uses the power of analytics to optimize turbocharger maintenance, advise on turbocharger health and enhance OPEX.  Turbo SmartCare provides more flexible maintenance by putting intelligent, remote insights provided by Accelleron's expert engineers into the hands of the ship operator.
By introducing Turbo SmartCare to the medium-speed four-stroke engine market, Accelleron is transforming turbocharger maintenance at a time when fuel consumption and emissions generated by the global shipping fleet is under increasing scrutiny. Turbochargers play a key role in the decarbonisation of shipping operations not only by helping to decrease fuel consumption but also through their health being critical to optimal engine performance.
Turbo SmartCare moves away from standard time-led service agreements which are defined by fixed inspection milestones, irrespective of the actual condition or health of the turbocharger, towards a data driven analysis that will have a positive impact on excess emissions and reduce unnecessary expenditure on turbocharger maintenance.
Via the intuitive customer portal Loreka, users have 24/7 access to easy-to-interpret fleet-wide turbocharger health indicators using a traffic light status indicator and accompanying advisories provided by Accelleron experts.
As part of the new offering, Accelleron provides guaranteed coverage for the entire duration of the service agreement, which is based on a fixed price per running hour and covers scheduled and unscheduled maintenance with protection against unexpected events and wear on the turbochargers. This gives Turbo SmartCare customers full financial predictability enabling them to accurately plan ahead with no unexpected costs.   
Dr. Thorsten Bosse, Head of Global Service Product Management at Accelleron, said, "Turbocharger data is carefully analysed by Accelleron experts, who provide the deeper insights and advisories by combining analytics with our long-lasting engineering design experience. As experts in the field of turbocharging, we provide Turbo SmartCare customers with advice, for example on how to fine-tune time between overhauls (TBO) to allow alignment of the engine overhaul with that of the turbocharger.  This type of agreement represents a fundamental change in how we do turbocharger servicing in our industry."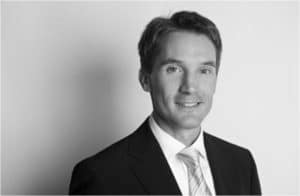 Dr. Thorsten Bosse
Mutual benefits
Collecting this amount of data on turbochargers can not only benefit the owner but also Accelleron, as Bosse explains: "We can base certain elements of the service on data – on actual operational data that we receive from a specific application. This will enable us to better understand these applications even more than in the past. We can also compare what we see in the data with what we see in the physical machine. For example; if we do a classic overhaul, we can look at the parts for comparison. I'm convinced we will gain a better understanding of what we can actually get out of the data, which will help us to optimise the turbocharger service and maintenance more over time. Optimising the maintenance will have a very obvious and immediate benefit for the customer."
He went on to explain: "We all know that the turbocharger gets dirty over time. We are targeting how to better understand what is lowering the performance of the turbocharger and how to improve performance. This knowledge will then be forwarded to our R&D department to enable us to also design turbochargers in a different way."
Looking ahead
Using the data to understand the status of a turbocharger better and to better understand what happened in the past, and from then derive what will be needed in terms of service, is one thing. "But we have little experience with analysing large amounts of such data using, for example, machine learning, simply because this wasn't available in the past. So it is going to be a long journey," explains Bosse. "We need to learn quite a bit, and some of the ideas that we have in mind right now will need to be validated over time." 
He told DryDock: "We are initially targeting the marine and power segments with agreements for medium-speed engines. We have a separate agreement that we call Turbo Marine Care for low-speed engines, which also includes digital elements, but in a lesser way than for Turbo Smartcare."
He went on to say: "We are targeting new applications in the beginning because we can start our data collection at zero running hours, which is a better starting point because components are new and unused"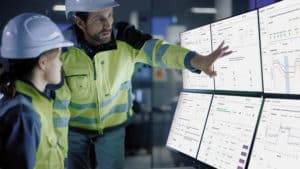 Accelleron's SmartCare Hero 
Three pillars
"These smart-enabled services have basically three main pillars," says Bosse. "One is the maintenance optimisation, which is a strong focus here. The second is the optimisation of the turbocharger performance, which is a bit more in the future. And the third pillar is the customer experience. The customer portal offers convenience, peace of mind and easy access to your own data about your own turbocharger, fleet etc."
He concludes by saying: "All of this will eventually add to our global ambitions to reduce CO2 emissions and towards decarbonisation."